STREAMED LIVE ON FACEBOOK TONIGHT… See Wexford Equestrian Centre
The Stepping Stones TB class at Wexford Equestrian Centre (sponsored by The Perfect Eventer)  has been a particularly competitive affair this year.  A great turnout has ensured a closely contested competition all the way through with some really impressive performances with some rides only just off the track.  Tonight's final sees a field of 9 with all to play for amongst the leaders as points and half apply this evening.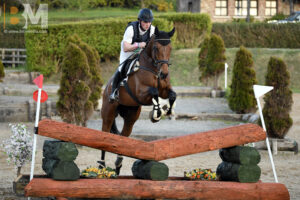 The field is full of great retraining stories with most horses having less than 2/3 months work period to the event.  There are two stallions by Galileo who are impressing the judges considerably and some admirable mares, one of whom is a 9yo and had only seen a coloured pole a few days before the first round.  They all represent a great advert for ex-racehorses and are a huge credit to their owners and trainers.
The Stepping Stones League is a rare occasion to showcase these talented ex-racehorses and the repetition of the venue and the tests are great confidence givers and allow the horses to settle well and advertise themselves to others who may be looking for young horses.
We look forward to following the progress of the combinations during the eventing season and full bios and videos of the finalist can be found on our Facebook page.